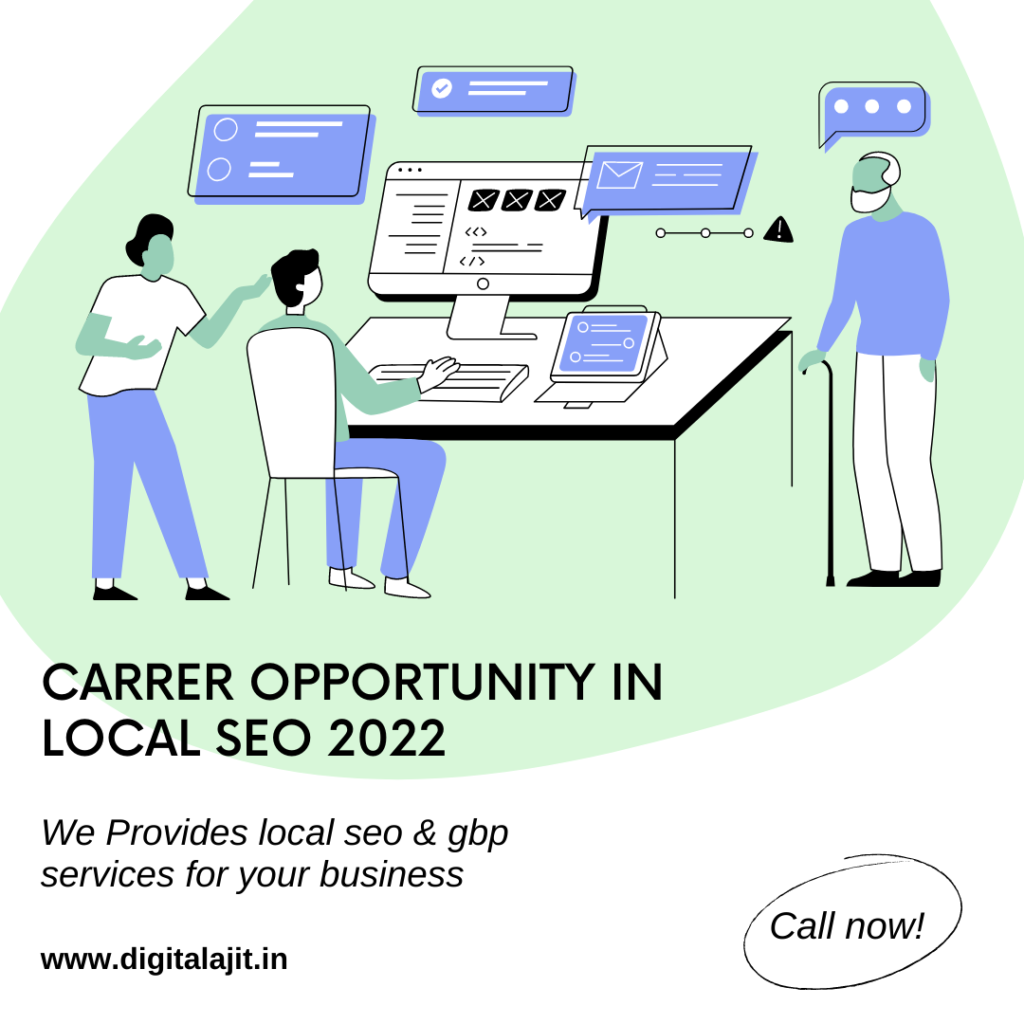 Digital Ajit explains that local is such a field in which there is a lot of career opportunity.
Digital Ajit is one such Local SEO and Google Business Management Company in Varanasi India.
Those who started their local agency in Varanasi in 2017 are now providing their local SEO and GBP services in the country and abroad from 100 in 2022.
Digital Ajit explains that before starting Local SEO, students should have basic knowledge of digital marketing.
In Local Seo, we promote the product or services of any small business locally.
Local business owners always want to take their services and products to more people, it is the responsibility of local SEO to do this work well.
Students who passed in 2022 should absolutely assume that customers do a local search on Google before taking any service.
After that interact before the business profile is shown at the top.
After that, he takes services or products from one of the top 3 business profiles
In Local So, we have to find out from Google's blog what the process is to rank Google Business Profile.
He must be in a lot of practice and knowledge, after doing all this in local SEO, any student can make his career in 2022.
And by sending their proposal to the local small business owner, working with their business can do 50k to 100K